There are always so many questions about spikes and which ones are right for you and your event. This article will explain in simple terms the different types of running spikes available on the market. There are four types of running spikes for different events and these are outlined below:
Sprint Spikes (All events up to and including 400m)
Middle Distance Spikes (400m – 1500m)
Long Distance Spikes (15oom and above)
Cross Country Spikes (Cross Country Races)
We will now look more closely at each type of running spike available.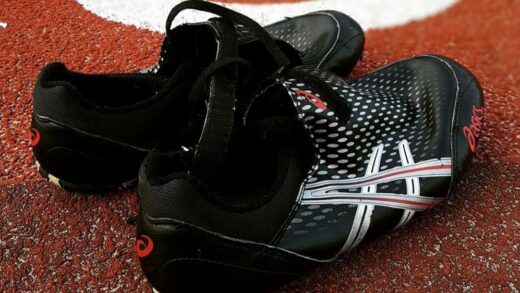 Sprint Spikes
Sprint spikes are for sprinters running races up to and including 400m and they are designed for speed. Sprinters are trained to place their feet on the front part of their foot with minimal to no contact with the heel, therefore there is no support around the heel of the spike. The spike plate is rigid and curves up to help keep the athletes foot in the correct position which will generate more power when sprinting.
The upper part of the spike is usually made of a thin synthetic vinyl to grip the foot as structure is more important than breathability. These features help to make the footwear as light as possible.
Buy Now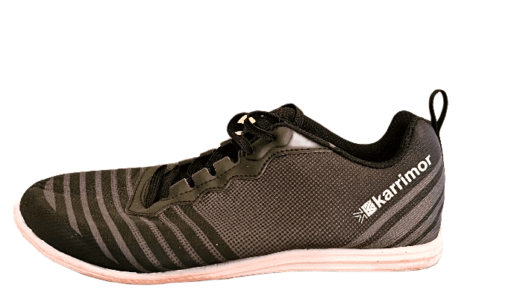 Middle Distance Spikes
Middle Distance spikes are generally used for events including the 400m up to 1500m (although some athletes might consider 5000m races as middle distance) but these spikes will also be used by young athletes when they are first competing in athletics.
The are similar to sprint spikes but have more support and cushioning around and under the heel area of the spikes. These spikes are also more flexible than the sprint spike to provide a little more protection and comfort for the athletes covering a longer distance.
Buy Now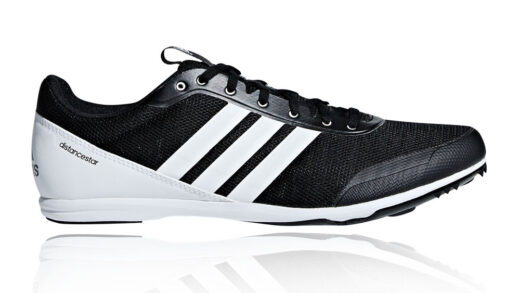 Long Distance Spikes
Long Distance spikes are best suited for track events from 1500m upwards. These spikes provide full cushioning along the whole length of the spike providing the support of a runner trainer without the weight.
Designed to take on more force over a longer period of time they're made from more durable, but heavier, materials. Sometimes middle and long distance spikes are grouped together.
Buy Now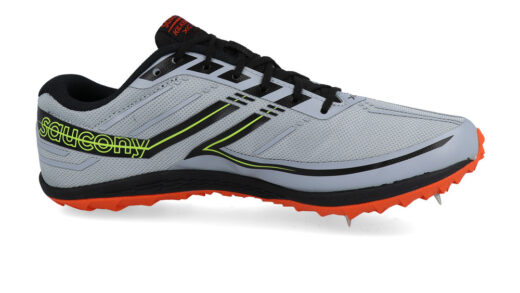 Cross Country Spikes
Cross country races are contested over long undulating courses. Cross Country Spikes are therefore designed to cushion and support the foot. This is achieved by having a flat profile that keeps the foot close to the ground with a thin layer of full length cushioning for added comfort and protection.
The cross country season runs through the winter months, so the courses tend to be wet and muddy. To help combat this the out-sole/spike plate of the footwear is made from rubber.
Buy Now
More you might like...
Have a read of our other articles that might be of interest to you.